For the Love of the Game: A Valentine's Day Post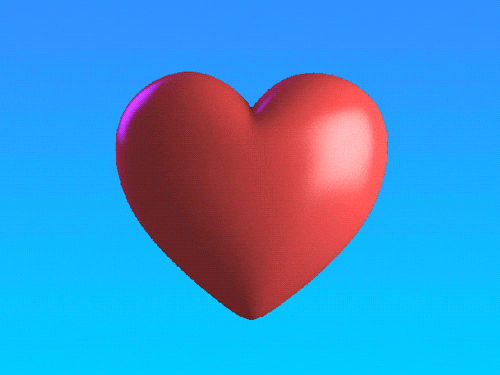 For most basketball players, basketball is their one true love. Kobe Bryant upon his retirement even went as far as to craft a love letter to the game, that would eventually become a beautiful animated short. His work shows just how much this game can mean to a player, it shows how basketball is his one true love. Your one true is the person or thing you are dedicated to, love unconditionally, and sacrifice for. You give your all for your one true love. Some might say, basketball players even treat the game better than they treat people, go figure. But it goes to show what it means to them. The love and passion players have for the game of basketball is an example we should all follow in our own love lives.
Players in love with the game, do not disrespect the game. They go hard for the game, they give their bodies for the game, they fight for the game. This relationship between the game and players is not that different from any other. Sometimes you won't always like the game. There will be many ups and downs, but it doesn't mean you give up and throw in the towel. In basketball, like with many relationships, there are wins and losses; some losses so crushing you think you may not bounce back and some wins so satisfying you feel on top of the world. That's love. Taking the good with bad but remaining consistent and true to your love regardless of the situation. Those who do that are usually successful in their relationships.
Basketball can teach us a lot about love. It can teach us how to handle heartbreak and resiliency; how to get out of bad relationships; how to love hard and passionately, but how to also have fun and enjoy the journey. It's not always about the ring (pun intended). Love like basketball, transcends what is on the surface. There's so much more to it than what a lot of people think, but its up to every individual to figure it out. We can learn a lot from a player's love for the game of basketball. Maybe, just maybe we should all aspire to have that same love for people.



Please reload