​Russell Westbrook has astounded us this season in what is set to be a historic one and should end with him possibly holding up the MVP trophy. He has now recorded 41 triple doubles and with just a few games left he is most likely to break Oscar Robertson's record of 41 triple doubles in a single season. Westbrook is averaging a triple double, what only one man in NBA history has ever done. The question we have to ask ourselves though is, can one man really do it by himself?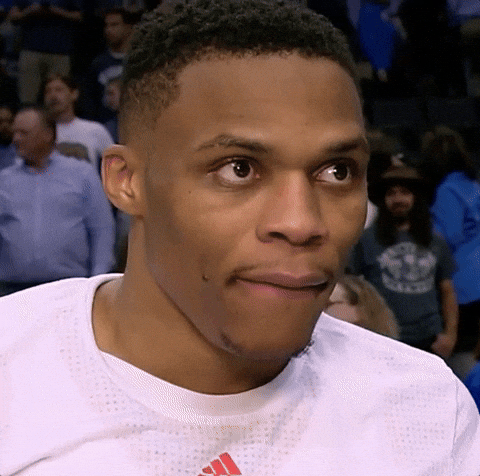 Westbrook has earned our respect and gotten our attention with his play this season, going out every night and giving everything he has to put his team in a position to win. Though sometimes his play is detrimental to the team, we have to admit without him the Oklahoma City Thunder would not be where they are. The Thunder are 31-9 when Westbrook records a triple double. He has managed to propel his team into playoff contention with OKC currently holding the 6th seed in the Western conference. But there it is, the underlying factor we have not thought too much about…the playoffs.

There is no doubt he can sustain this type of play in the playoffs, but will it work? In the playoffs, teams rely on strategy. Though he is sure to put up a good fight, any team can easily develop a plan to stop Westbrook in his tracks. Westbrook is a competitor, but it will be hard to carry a team in the playoffs by yourself. We saw how that worked out for LeBron James two years ago. For a man averaging double-digit assists you would think he is not doing it alone, but it is not enough. Westbrook and his teammates have to find a way for them to contribute more if they are going to be successful in the playoffs. There is no I in team, but there is an "us" in Russell and a "we" in Westbrook. The Thunder will need everyone if they want to shake up the Western Conference. Can they do it?

In life, sure there are those who make it without any help but it is extremely rare. To truly succeed people need support. It is the support of others that gives us the strength to do what we need to do to reach success. Every little bit of help counts, every person matters. Whether they were in your way or holding you up the entire time they helped you somehow, fueling your drive or growing your ambition. Support plays a big part in the lives of the successful. Grow a network of support and watch yourself prosper like never before.



Please reload